C&L Hunts Outfitter and Guide Service started years ago as a dream that Craig Lemke and his father Larry Lemke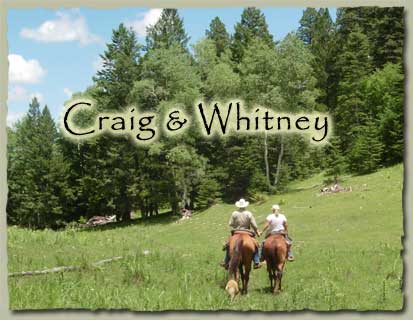 had. The Lemke family has a long history of hunting and Craig was taught everything his grandfather Al Lemke and his father Larry Lemke knew about hunting. Craig surpassed them both.
Early in 2009, Craig had a couple of bouts with some sickness that ultimately was diagnosed as Small Cell Lung Cancer. He went into treatment and just when things seemed to be looking positive, he had an appendectomy. It was downhill from there. He died on the 17th of October, 2009.
Craig's wife Whitney and his father Larry promised Craig they would do everything possible to live out Craig's dream. One of Craig and Whitney's good friends was a guide for C&L Hunts. Harold (Junior) J. Harris Jr took the outfitter test and was the certified outfitter to continue the business as Craig had envisioned it. In recognition of that, the name of the business was changed to CHL Hunts, LLC. Larry was certified as an outfitter for the 2012/2013 hunting year and the name was changed to L&C Hunts, LLC. L&C Hunts, LLC will continue to operate with the same outstanding guides that Craig had for years. You can be assured that you will receive a top notch hunt. We dedicate our future to Craig and the outstanding service that he provided to his clients.
-----------------------------------------------------------------------------------------------------------------
Craig's Obituary
Craig M. Lemke, 49
Outfitter
Craig M. Lemke, 49, of Boles Acres, passed away, Saturday, October 17, 2009 in Alamogordo, NM.
Mr. Lemke was born August 14, 1960 in Sherman, TX to Larry and Janet (Hohertz) Lemke. Mr. Lemke married Whitney M. Scott August 28, 1982 in Ruidoso, NM.
He was a veteran of Desert Storm and retired from the U.S. Air Force on September 1, 2000. He was an excellent outfitter and was the owner and operator of C&L Hunts. He loved spending time in the mountains and loved to hunt.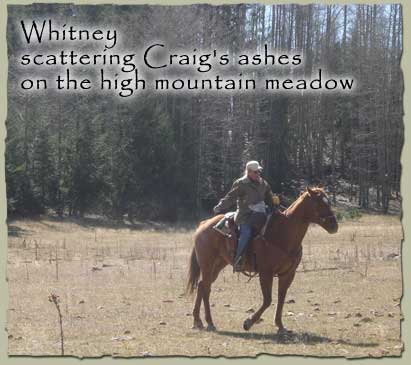 He is survived by his wife, Whitney M. Lemke; three daughters, Carlye Lemke and Cassidy Lemke both of Fort Pierce, FL and Kari McCollum and husband, 2nd Lt. Christopher and a grandson, Landon McCollum, all of Lompoc, CA; two sisters: Cindy Burgess and husband Kent of St. Louis , MO and Cheri Bettlach and husband Roger of St. Louis, MO; parents, Larry and Janet Lemke of St. Louis, MO; nephews, David, Kyle, Chris, and Sam; nieces, Amanda, Haley, Ellie, and Jessica; sister-in-law, Eden Mitchell and husband Scott of Iva, SC; father-in-law, Daniel Scott of Alamogordo, NM; Aunt, Marlene Scott of Mesa, AZ and his grandmother, Helen Hohertz of Greenfield, IA.
Memorial service was held at 2:00 p.m. Thursday, October 22, 2009, at the Alamogordo Funeral Home Chapel with Father Scott Ruthven officiating. Full Military Honors were provided by Holloman Air Force Base Steel Talons Honor Guard.
Should friends desire, contributions may be made to the American Cancer Society.
----------------------------------------------------------------------------------